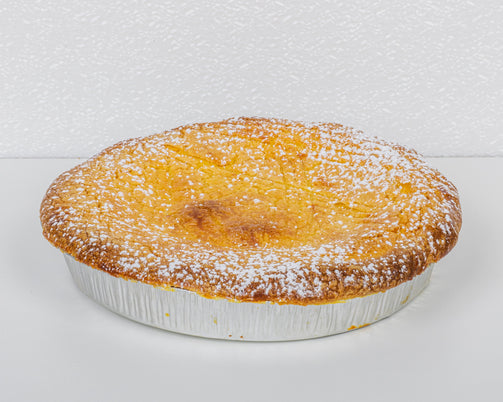 Ricotta Pie
Ricotta Pie
Regular price

Sale price

$22.00
Classic Italian Ricotta pie! Sweetened ricotta cheese covered with pasta frolla and baked to that golden brown that we all love.

Can come in small or large. Looking with chocolate filling? Click Here
All ricotta pies come with powdered sugar on top unless requested at checkout to omit. Any ricotta pie that has writing will not have powdered sugar unless requested to be with.

Small (7" round) feeds: 6-8 People
Large (10" round) feeds: 12- 15 People
For local PICKUP only!