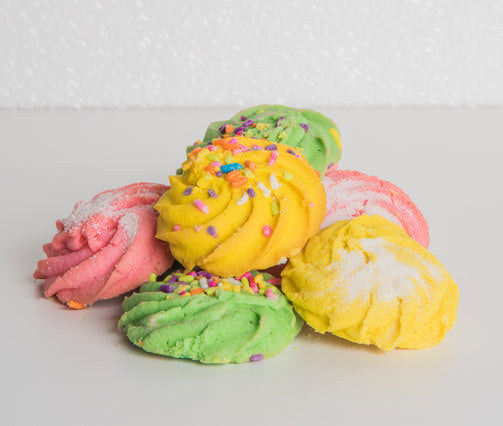 Butter Color Cookie Assortment
Butter Color Cookie Assortment
Regular price

Sale price

$12.00
Cookies are unavailable for pre-order pickup, but will be available in store for purchase. If you would like it shipped, please contact the Medford store.
Choose from our mouth-watering choices:

Vanilla (white and/or yellow)
Citrus (pink)
Almond (green)
Butter Color Mix (Almond, Citrus, Vanilla and/or Chocolate)
Baker's Choice! (1 pound of a mix of our choice)
Modern Pastry is not responsible for this product if it arrives broken due to the delicacy if you as the customer choose to order.
Sold by the pound.

(Approximately 20 cookies per pound.)