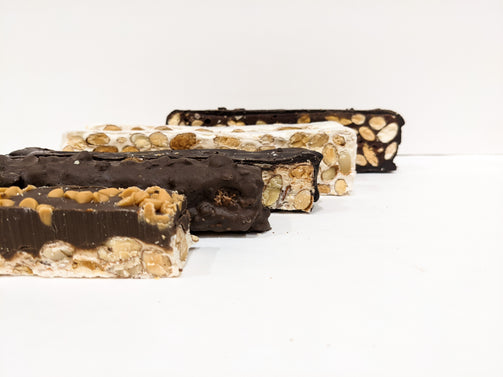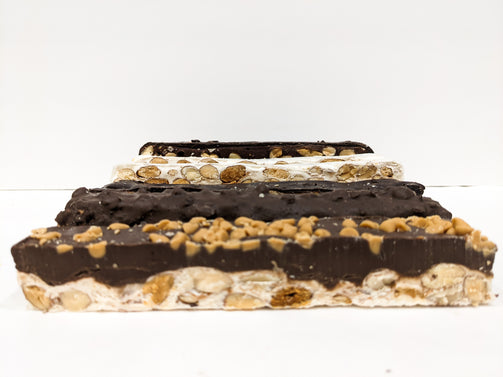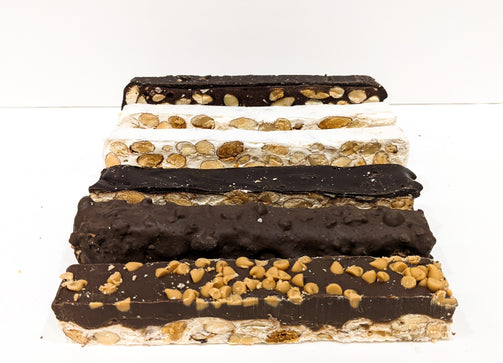 6-Piece Torrone Package - D
6-Piece Torrone Package - D
Regular price

Sale price

$41.50
This package consists of our most popular flavors so you don't have to make the decision.

2 x All White Traditional
1 x All Chocolate
1 x White Chocolate covered
1 x Peanut Butter
1 x Cappuccino
Our torrone is a soft nougat made with almonds and honey, some coated with chocolate. Available for shipping and local pickup.